fala is an architecture practice based in porto.
this website is a nonlinear display of the atelier's archives.
---
team

filipe magalhães
ana luisa soares
ahmed belkhodja
ana lima
lera samovich
joana sendas
paulo sousa
francesca girardi
virginia ricceri
joão carlos lopes


julia andreychenko
beatriz branco
chiara carraro
sajoua ettahri
costanza favero
nina guyot
kentaro hayashi
jack huang
christina kavoura
gabriela králova
francesca lantieri
ricardo leitão
jacopo lugli
anna murisasco
thea orderud
clara pailler
diogo paixão
carina pannatier
rute peixoto
camelia petre
francisco rocha
rikke sandbugte
lisa sassi
ana sevo
mariana silva
jana von wyl
anyana zimmerman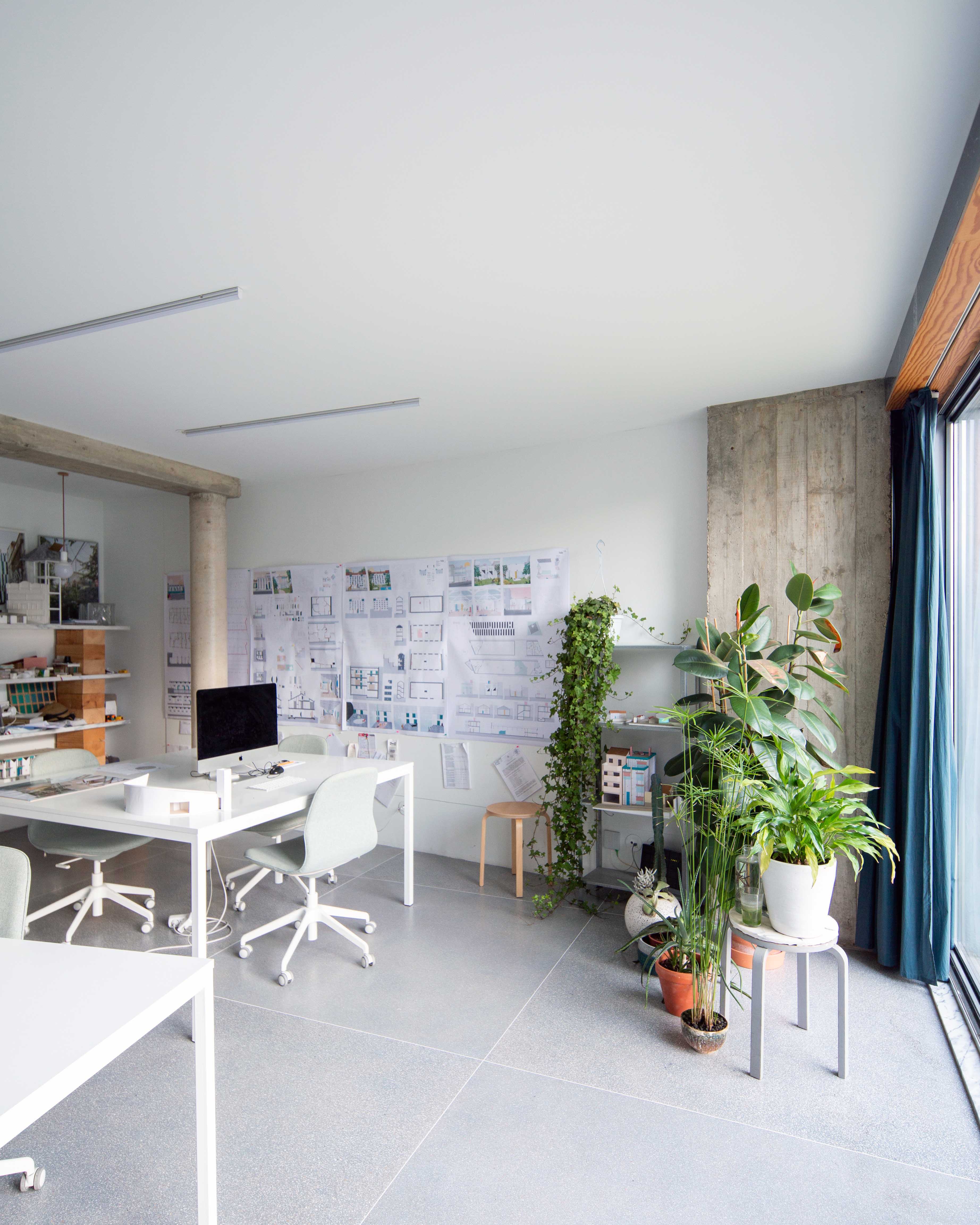 ---
teaching
university of toronto, visiting professors
head genève, visiting professors
iscte lisbon, visiting professors
royal college of arts, london, visiting professors
uchceu valencia, workshop, guest tutors
eth zurich, design studio, guest critics
brno fa, design studio, guest critics
léon gsapp, design studio, guest critics
porto academy, summer school, faup, guest tutors
gsapp new york, seminar, guest critic
head geneve, design studio, guest critics
tu munich, design studio, visiting professors
munster fa, design studio, visiting professors
ossa, summer school, lodz fa, guest tutors
tirana, summer school, tirana fa, guest tutors
hda, summer school, graz fa, guest tutors
kosovo architecture festival, pristina fa, guest tutors
iscte lisbon, 3rd year seminar, guest critic
wave2018, iuav venice, visiting professors
kth stockholm, diploma jury
northumbria fa, seminar, guest critic
tower of rooms, workshop, faup, guest critic
'dwelling on portugal', epfl lausanne, guest critic
koln fa, 3rd year seminar, guest critic
made labs, summer school, syracusa fa, guest tutors
real estate, summer school, liege fa, guest tutors
bratislava fa, diploma jury
bratislava's fa, visiting professors
lectures


the possible architecture, lecture, vienna
naive rooms, lecture, virginia tech
seven question, lecture, eth zurich
billboards, lecture, rome
wireframes, lecture, milan
making plans, lecture, riba london
gloriously repeating, lecture, houston
2G talk, bozar, brussels
cornice conversations, lecture, zurich
methodic optimism, lecture, garage moscow
duets, cite d'architecture, paris
the cat that became a moon, talk, horst festival
dishonest structures, collective panel, ccb lisbon
methodic optimism, lecture, barbican, london
recent works, lecture, delft fa
constructing practice, symposium, gsapp, new york
tropes, lecture, sydney fa
methodic optimism, lecture, kingston fa, london
architecture of rooms, lecture, kadk, copenhagen
methodic optimism, lecture, cass fa, london
re-transform, collective panel, s am, basel
single lines, talk, tirana
methodic optimism, lecture, skopje
europa talk, round table, british pavilion, venice
recent works, lecture, syracuse fa, florence
the school of tourism, talk, mao, ljubljana
current obsessions, bauhaus university, weimar
masquerades, lecture, stockholm
borders, lecture, riba, london
polyphonic repertoire, lecture, bozar, brussels
incerteza viva, talk, serralves foundation, porto
tropes, lecture, architectural association, london
portraits, lecture, graham foundation, chicago
composite images, lecture, ensa versailles
circumstance, lecture, tu munich
no nostalgia, lecture, fa liége
persistency, lecture, casa della architettura, rome
first steps, lecture, vienna
current work, lecture, melbourne
between sheets, lecture, perth
recent works, lecture, istanbul
21 projects, lecture, bratislava
exhibitions

está nos desenhos, eaum, guimarães
in memoriam, yale university
dialogues japan, munich/hamburg
architects at play, collective exh., civa brussels
half pipe instalation, cité de l'architecture, paris
mob furniture exhibition, santiago del chile/lisbon
what is ornament? collective exh., lisbon triennale
rejected, collective exh., ohio state university
new beauties, collective exh., nice
alternative histories, AF, london
cats & columns, casa da cerca, lisbon
wonderland, collective exh., mam19' maia
low-resolution houses, collective exh., princeton fa
recent works, single exhibition, skopje
open house, porto house in rua do paraíso
incerteza viva, portuguese pavillion, venice biennale
fold, collective exh., fa nebraska
tempietto exemplum, collective exh., yale fa
carnets, collective exh., venice fa
11ª bienal de são paulo, fundação de serralves, porto
room of plinths, chicago arch. biennial
new typologies architecture fringe, glasgow
portraits, dom-ino gallery, strasbourg
spaces without drama, graham foundation, chicago
present tense, collective exh., syracuse univ., florence
re-constructivist arch., collective exh., new york
25 architects, collective exh., pavillon de l'arsenal, paris
portraits, single exhibition, junta, panama city
open house, lisbon garage house
anticlimax, single exhibition, campo, rome
25 architects / 5 absent, collective exh., marseille
habitar portugal 12-14, collective exh., porto
the state of the art of arch., chicago arch. biennial
open house lisbon, chiado apartment
unfeasible, collective exh., walter knoll, london
birdhouse, collective exh., migrant garden, piacenza
2nd design biennial, collective exh., istanbul
21 projects, single exhibition, cvernovka, bratislava
affordable living, collective exh., mao, ljubljana
anticlimax, single exhibition, lisbon arch. triennale
p.o.p., collective exh., storefront gallery, new york
publications


fala 2g magazine #80
AV proyectos #098
50 best architecture firms 2020, domus
the tyranny of terrazzo, new york magazine
airbnb machine, the architectural review #1471
architectes sans modération, d'architectures #279
the home upgrade, gestalten publishing
atlas of emerging practices, itinerant office
44 low-resolution houses, princeton university
modest houses, zeppellin magazine #153
noble ruckseite, baumeister magazine #116
youth, trans magazine eth #34
an interview & 4 projects revista, plot #45
the circle of fragments, koozarch
fala atelier, gram magazine #1
collages als portretten 'de architect', netherlands
layout zine #1 magazine, armenia
the apartment building, real estate architecture
fala, carnets magazine, venice
l'architecture naïve, l'architecture d'aujourdhui
fala dans une bulle tracés, espazium.ch
architectural collage, metropolismag.com
the age of post-digital drawing, metropolismag.com
ent­wer­f­en ohne render­ing, baumeister magazine
fala, the architectural review
intimacies, fresh meat journal
top of the hots interview, iconist magazine
metabolist irony, betonart #48
pedagogical infrastructure, shenzhen
losing on purpose, chicago architecture biennial
living rooms, interior tales, syracuse university
living in limbo, of houses, guest curatorship
what is architecture? raum online residence
a linha clara, ja #250, portugal
práticas emergentes, arq.a magazine #114
a year in 1972, failed architecture
fala, potlach
the metabolist routine, domus magazine #969
living in limbo, mark magazine #43
---
institutional clients
& partnerships

chicago architecture biennale
venice architecture biennale
lisbon architecture triennale
serralves foundation
são paulo biennial
royal institute of british architects
architecture association
drawing matter foundation
architecture foundation
columbia gsapp
rice university
horst festival
campo rome
university of toronto
head geneva
royal college of arts
bratislava fa
iscte lisbon
porto academy
fundação edp
maat museum
new york magazine
cm porto
galeria municipal do porto
teatro rivoli
amorim cork composites
fundação bissaya barreto
lisbon & porto open house
casa da cerca
collaborations
pomo (090, 088, 079, 075, 067, 059, 058, 057, 052, 048, 023), oh land (051, 050), andré bertolo (043) patrício pereira & márcio pimenta (118, 109, 102, 101, 094, 087, 085, 079, 078, 073, 069), clanet & brito (122, 113), util struktuurstudies (107), lennart harbich (104), armindo serra, josé amorim, rui pereira (059, 057, 052, 050, 044, 030, 023), bimtec (056), david lombard (046, 034, 027, 026, 021, 019, 018, 017, 011, 010), paulina piech (035), samuel maire (011, 010), sandra shizuka (004), and atelier (000)
construction
civiflanco lda (098, 090, 088, 082, 075, 069, 057), engilaco lda (086, 067, 059, 048, 035), mribeiro (118), calipa lda (101), ogc lda (094, 087), ruce lda (081, 052, 030), jst lda (079, 068, 051, 050), rbt lda (077), asv lda (072, 023), joph lda (072), maxrenova lda (070, 058), tijolo cruzado lda (056, 043, 040), civilcasa (056), derop lda (054), manuel maia unip (042, 031), dejc lda (025, 016)
photography
fala (119, 118, 113, 107, 101, 098, 094, 090, 088, 087, 081, 079, 077, 075, 072, 067, 057, 056, 052, 051, 050, 048, 044, 030, 023, 009), ricardo loureiro (105, 090, 088, 086, 081, 075, 074, 072, 070, 068, 067, 059, 058, 057, 052, 048, 035, 030), francisco nogueira (113), maxime delvaux (107), luis albuquerque (090, 082, 079, 075, 070, 067, 059, 048), laurian ghinitoiu (090, 088, 079, 075, 067), ivo tavares (077), paulo catrica (068), fernando guerra (043, 040, 025, 016, 004), flávio pires (042, 033, 031), antónio lopes (009)
---
applications
fala is currently not hiring. spontaneous applications should be sent by email to mail@falaatelier.com with a digital portfolio in pdf format. please note that we do not return printed portfolios.
copyright

all the contents displayed on this website are fala's intellectual and commercial property and should not be used, published or copied without the atelier's permission.